The Green New Deal
The global economy faces multiple, linked crises. It is a combination of  accelerating climate breakdown driven by fossil fuel use, corrosive inequality, and debt-fuelled over-consumption by a global minority pushing us beyond planetary ecological boundaries. These overlapping factors threaten to develop into a perfect storm making social collapse highly likely. To help prevent this from happening, and to lay the foundations of the economic systems of the future, we need a Green New Deal.
There is still time. Act now and a positive course of action based on the framework set out in the Green New Deal can pull the world back from economic and environmental meltdown.
Read more
We know that strong and informed leadership is essential in disaster response. But we also know that local community response, both formal and informal, is the key to protection and recovery. Whether it is a small island state in the South Pacific recovering from a cyclone strike, New Orleans after Hurricane Katrina, or an inner city neighbourhood rebuilding after a fire atrocity, local communities invariably are the primary responders to disaster. It's a dynamic recorded by author Rebecca Solnit in her book 'A Paradise Built in Hell', which looks at a wide range of historic and contemporary disasters. The degree to which communities succeed reflects how the quality of local relationships, the strength of local economies, the agency, resources and capacities of local people have been enabled to thrive or suppressed.
Writing for his Tax Research blog, Green New Deal member Richard Murphy sets out a plan for the economic crisis triggered by coronavirus. The draft plan includes measures to safeguard those whose employment has been affected or who are suffering hardship including the cancellation of tax payments to government, legislation to freeze repayments of a range of loans, the cancellation of rent obligations and the nationalisation of utilities. Then, when the immediate crisis has passed – Richard proposes the creation of new commissions to explore a range of areas including the restructuring of the economy, land ownership, work and the transition to a post carbon economy.
Writing for Brave New Europe, Green New Deal Group member Colin Hines makes the case for medium term efforts to tackle coronavirus to act as a 'green bridge' for tackling climate change.
"Of course the key question is how can these medium term efforts to deal with the coronavirus be built on and turned into a permanent green bridge towards tackling climate change. The key in the view of the IEA's executive director Fatih Birol, is for governments to use green investments to help counter the global slowdown. He said "We have an important window of opportunity. Major economies around the world are preparing stimulus packages. A well designed stimulus package could offer economic benefits and facilitate a turnover of energy capital which have huge benefits for the clean energy transition.""
Meeting since early 2007, the membership of the Green New Deal Group is drawn to reflect a wide range of expertise relating to economics and politics, and the climate, nature and inequality crises. The views and recommendations of the Green New Deal Group set out in a series of reports starting in 2008, are those of the group writing in their individual capacities.
The Green New Deal Group is, in alphabetical order:
Larry Elliott, Economics Editor of the Guardian, Colin Hines, Co-Director of Finance for the Future, former head of Greenpeace International's Economics Unit, Jeremy Leggett, founder of Solarcentury and SolarAid, Clive Lewis, Labour MP, Caroline Lucas, Green Party MP, Richard Murphy, Professor of Practice, City University, Director Tax Research LLP, Ann Pettifor, Director, Policy Research in Macroeconomics (PRIME), Charles Secrett, Advisor on Sustainable Development, former Director of Friends of the Earth, Andrew Simms, Co-Director, New Weather Institute; Coordinator, The Rapid Transition Alliance, Assistant Director, Scientists for Global Responsibility. Geoff Tily Senior Economist, TUC.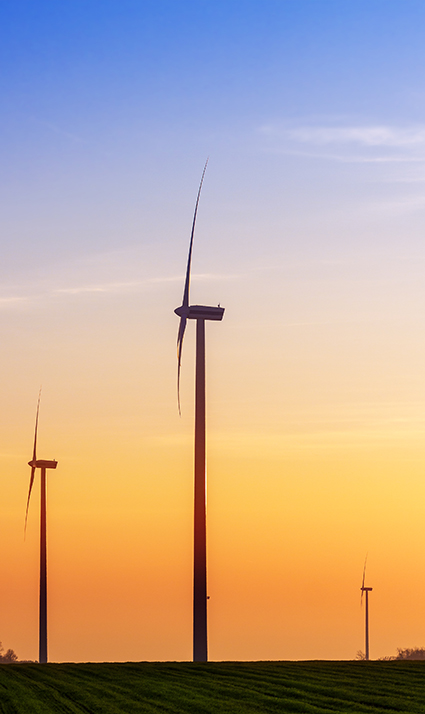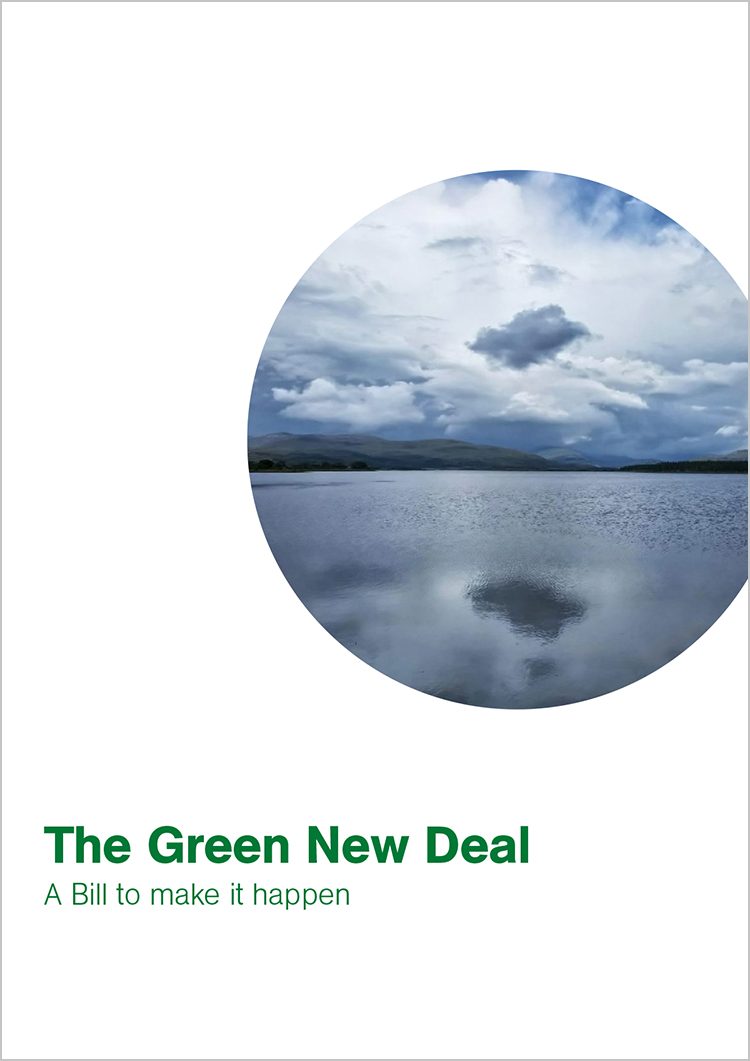 The Group's latest report,
The Green New Deal: A bill to make it happen
, accompanies the publication of the
Decarbonisation and Economic Strategy Bill
by MPs Caroline Lucas and Clive Lewis.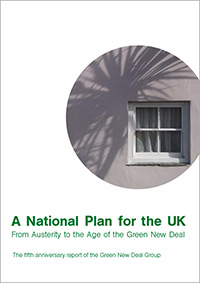 The Group's fifth anniversary report, A National Plan for the UK: From Austerity to the Green New Deal is published on behalf of the Green New Deal Group by the New Weather Institute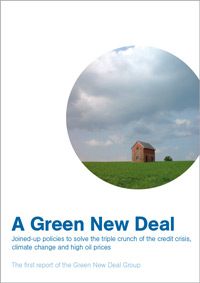 The Green New Deal Group's first report, A Green New Deal, was published on behalf of the Green New Deal Group by NEF (The New Economics Foundation)