The Green New Deal
The global economy faces multiple, linked crises. It is a combination of  accelerating climate breakdown driven by fossil fuel use, corrosive inequality, and debt-fuelled over-consumption by a global minority pushing us beyond planetary ecological boundaries. These overlapping factors threaten to develop into a perfect storm making social collapse highly likely. To help prevent this from happening, and to lay the foundations of the economic systems of the future, we need a Green New Deal.
There is still time. Act now and a positive course of action based on the framework set out in the Green New Deal can pull the world back from economic and environmental meltdown.
Read more
Debate in the 2019 election campaign in the UK has focussed on whether spending plans proposed by political parties are affordable. This, as the Green New Deal Group argue, is to fundamentally misunderstand the way that government investment works. What matters is not what government borrows to invest, but what it invests in and how. This new briefing, How to Pay for the Green New Deal, sets out clearly how a transformational Green New Deal can be financed.
This election must deliver a Green New Deal. The challenge is clear. We need a plan ambitious enough to tackle climate breakdown at the scale and speed set out by science. We need a plan to create a fair society that works for everyone and involves us all.
This briefing, produced by the Green New Deal Group, explains how a comprehensive Green New Deal would transform all our lives for the better.
Writing in a new collection of essays, Putting People at the Heart of the Green Transition, published by IPPR and WWF, Green New Deal member Caroline Lucas, writing with Ed Miliband and Laura Sandys, makes the case for the need for a clear vision at the heart of the Green New Deal.
Meeting since early 2007, the membership of the Green New Deal Group is drawn to reflect a wide range of expertise relating to economics and politics, and the climate, nature and inequality crises. The views and recommendations of the Green New Deal Group set out in a series of reports starting in 2008, are those of the group writing in their individual capacities.
The Green New Deal Group is, in alphabetical order:
Larry Elliott, Economics Editor of the Guardian, Colin Hines, Co-Director of Finance for the Future, former head of Greenpeace International's Economics Unit, Jeremy Leggett, founder of Solarcentury and SolarAid, Clive Lewis, Labour MP, Caroline Lucas, Green Party MP, Richard Murphy, Professor of Practice, City University, Director Tax Research LLP, Ann Pettifor, Director, Policy Research in Macroeconomics (PRIME), Charles Secrett, Advisor on Sustainable Development, former Director of Friends of the Earth, Andrew Simms, Co-Director, New Weather Institute; Coordinator, The Rapid Transition Alliance, Assistant Director, Scientists for Global Responsibility. Geoff Tily Senior Economist, TUC.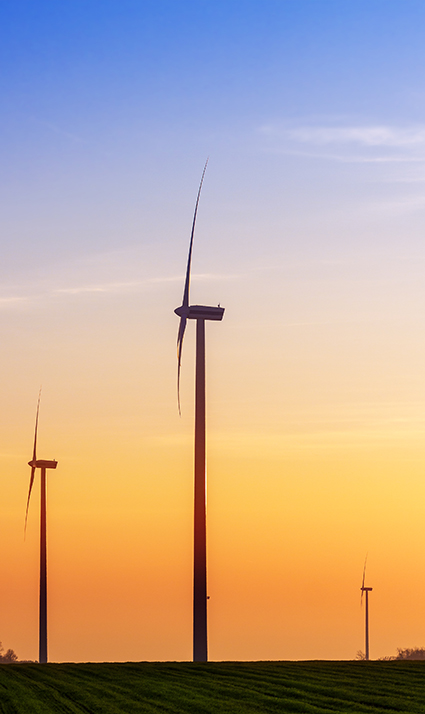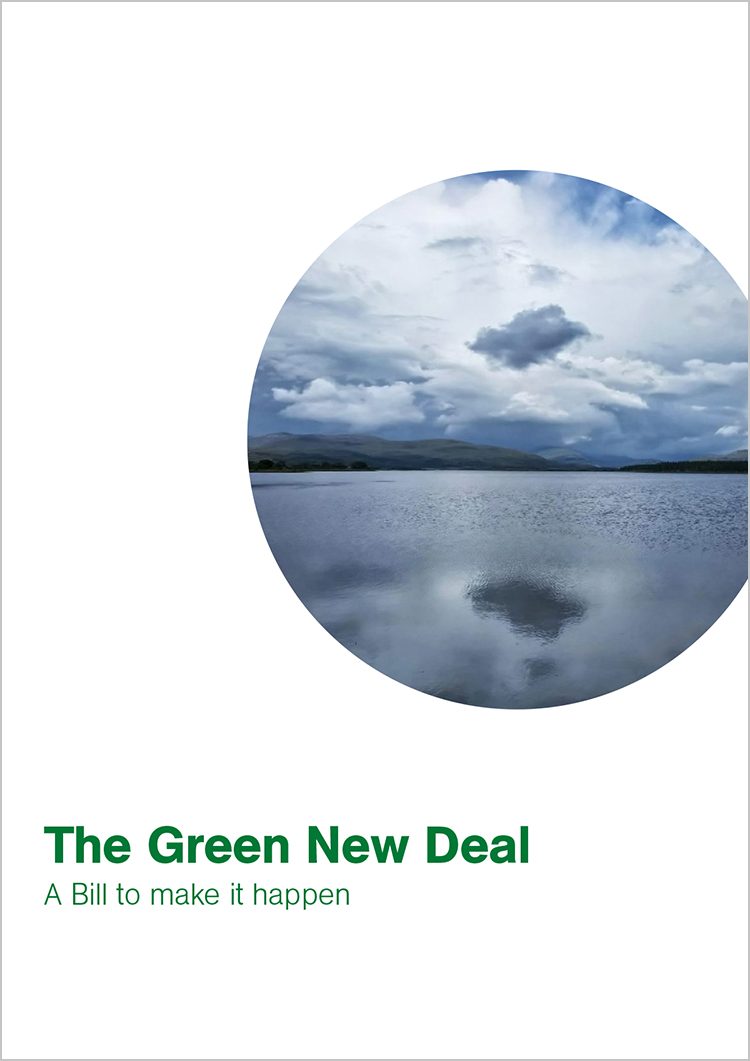 The Group's latest report,
The Green New Deal: A bill to make it happen
, accompanies the publication of the
Decarbonisation and Economic Strategy Bill
by MPs Caroline Lucas and Clive Lewis.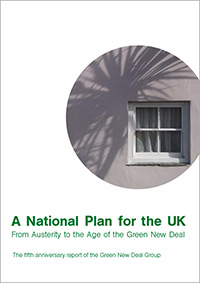 The Group's fifth anniversary report, A National Plan for the UK: From Austerity to the Green New Deal is published on behalf of the Green New Deal Group by the New Weather Institute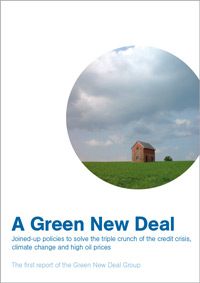 The Green New Deal Group's first report, A Green New Deal, was published on behalf of the Green New Deal Group by NEF (The New Economics Foundation)